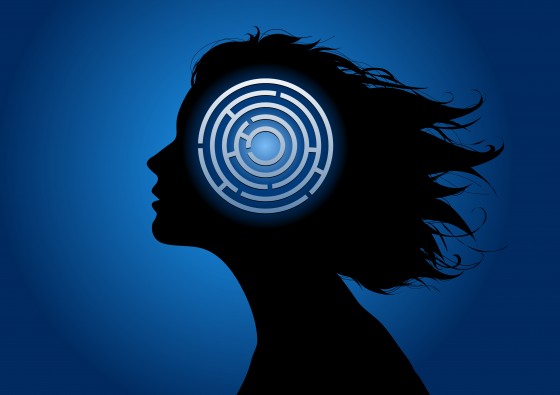 What do Hewlett Packard and Yahoo have in common? Each company:
has a very new or relatively new CEO
is in the heart of Silicon Valley (they are almost neighbors!)
has an internationally recognized brand
is STUCK
Back in May I wrote about Hewlett Packard's long, steady slide to become a stuck Company. That blog post was entitled: Call the Handyman: These Garage Doors are Broken.
Today, Yahoo officially joins HP as a member of the 9Stucks club.
Becoming stuck isn't an instant event for companies whether they are large or small. Stuck develops subtly over time and is more insidious than a sudden, severe crisis. It's like falling asleep at the beach and waking up to see the water swirling all around you and your belongings. Added to that is the cumulative negative effect of one stuck leading to another, and another, until the organization is in a veritable stew of stucks, also known around here as Stuck Salmagundi.
A bit of history may illustrate why Yahoo, like HP, has reached the exalted 'they're stuck' designation.
In 2006, a Yahoo Senior VP, Brad Garlinghouse, wrote 'The Peanut Butter Manifesto", an internal memo which became quite public.  Brad laid out the condition of Yahoo at that time and he offered a number of suggestions on how to fix the company.
His main points in the memo follow and for each I have added which of my 9Stucks apply to his observations:

"We lack a focused, cohesive vision for our company. We want to do everything and be everything. Our inclination and proclivity to repeatedly hire leaders from outside the company results in disparate visions of what winning looks like." (Ditch, Moment, Fog)
"We lack clarity of ownership and accountability. At what point in the organization does someone really OWN the success of their product or service feature?" "We have lost our passion to win."(Slow Lane)
"We lack decisiveness. Combine with a lack of focus and unclear leadership, and the result is decisions are either not made or are made when it is already too late." (Slow Lane, Another World)
The appointment of Marissa Mayer this week as Yahoo's new CEO generated a lot of Yahoo buzz and much analysis of the company's current condition.
I ask you, what has changed in the almost 6 years since Brad penned his memo?  It appears the company Brad described 6 years ago has become even more stuck. From what I have read and listened to this week, I think Yahoo has at least 7 of the 9Stucks.  

The Stucks about people:
Ditch (lack of leadership and alignment) and Slow Lane (people and culture challenges)

there has been a revolving door for the CEOs – 7 (5 full time and 2 interim) in the last five years. I wonder if they get to keep their chairs. Probably not enough time to get an oil portrait done…
continuous turmoil and upheaval on the board
Carol Bartz, fired last fall during a phone call, said of the Board in an interview with Fortune: "These people f$#%ed me over." She also said: "Now they're trying to show that they're not the doofuses that they are."
frequent restructuring, reorganizations of business units
layoff of 2000 employees this spring; it was the 6th mass layoff in 4 years
talented employees leaving for other companies
Conclusion: turmoil at the top, confusion in the organization, lack of consistency and direction, low morale, deteriorating culture. Just one big happy collection of campers…maybe they should have let the Yahooligans run it.  
The Stucks about business direction:
Moment (lack of strategy), Another World (not addressing industry changes), Traffic (weak reaction to competition) and Fog (unclear business model). These have to be lumped together when analyzing Yahoo since many of these stucks are clearly intertwined.

huge asset: almost 700 million monthly visitors
an iconic brand
what to do with those assets and brand?
what business are they really in? display ads, media/entertainment, browser, commerce businesses
NYTimes 7/16/12 : "The basic problem: the executives have done little to reverse Yahoo's identify crisis."
their core, traditional online display ad business is increasingly challenged by stiff competition from Google, Facebook, Microsoft, and other growing online media companies (see market share below)
Conclusion: The combination of confusion at the top, no clear strategic direction, a muddled, complex business model, formidable competition, shifting customer needs and rapidly changing industry forces is an extremely challenging mix for any company to deal with, let alone one that is beset with the people issues noted above.
The Stuck about $$:
Maze (deteriorating financial condition)

steady decline in revenue: $7.2 billion in 2008, $5 billion in 2011
lagging in revenue per employee compared to its competitors: Google and Facebook ($1.2 million); Microsoft (approx. $800,000); Intel ($540,000); Yahoo ($353,000 – about 30% of Google and Facebook)
company's market share of display ads fell from 15.4% (2009) to 10.8% (2011). Source: EMarketer.  Google YouTube and Facebook display revenue more than tripled in same period.
long slump in the stock price — less than $20/share since late 2008
What should Marissa Mayer do?

Here is my ten point plan. 

Start by answering these four questions (quickly): a) What business do we think we are in?; b) What business are we really in?; c) What business do we want to be in?; What business should we be in?
Don't do another long strategic review with a large consulting firm
Once she figures out what business they should be in, set the organization to support and run that business model
Plug the people gaps in the new team
Create a meaningful incentive plan for the new team and all employees
Build a realistic operating plan, communicate it to the company, and keep communicating it
Continue the growing focus on 'products' that leverage the huge numbers of visitors; emphasize mobile
Go meet with customers (big ones and little ones). Listen to them
Keep hacking away at unnecessary costs. The current revenue per employee numbers are unimpressive; get the share price up
Sell the company

What would be your plan to fix Yahoo and get it unstuck?