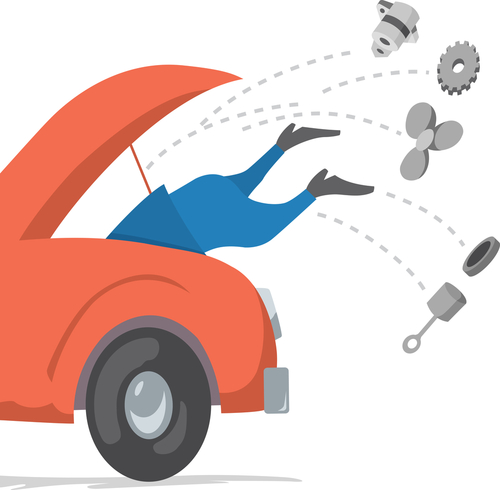 This is the final post in the three-part series:
'Emotional Venting in a Stuck Company'
This final episode explains emotional venting related to internal confusion over the company's OPERATIONS. When I stick my head under the hood of a company and listen, I often hear lots of clanking, banging and rustling from the CEO, Board, and investors about:
the overall business model
cash (or the lack thereof)
the capital structure (translation – too much debt, not enough equity)
pricing
costs: fixed and variable
business processes, weak systems, old equipment
the basic forces of producing and executing
Recap of Episodes 1 &2: Episode 1 pointed out the emotional ebbs and flows associated with LEADERSHIP in a stuck company.  Their voices express what they live everyday.

Episode 2 gazed outward at the emotional toll inflicted on the business by a host of ever changing dynamics broadly called EXTERNAL FORCES. What's happening to us?! Can a company be a victim? Maybe so, but maybe not…
The 9Stucks that relate to business OPERATIONS are Fog, Maze and Rough. The comments I hear from leadership teams about these stucks reveal a lot about the nitty-gritty functioning of the company.
Listen to what people have said when OPERATIONS are contributing to underperformance…here's a peek at my notes from initial client meetings: