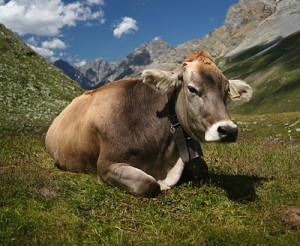 I know you've run across Sacred Cows ("SCs")…we all have in our business careers or personal life.
Dictionary.com defines a Sacred Cow to be: "an individual, organization, institution, etc., considered to be exempt from criticism or questioning".
This is the final post in my five-part series that explains how 5 particularly disabling conditions can negatively impact the value of a family-owned company. I saved this particular subject for last. I find that the presence of 'bad' Sacred Cows is the most emotional and highly personal of all of the previously discussed performance inhibitors found in this series. 
Good SCs, like a popular brand or an established, competitive business practice, are legacies that should not be messed with. However, 'bad' SCs:
are difficult to change
are hard to eradicate
can't be spoken about
can have a profound, severe impact on operations
A family-owned company's bad Sacred Cows wander around these pastures:
People
Products (or Services)
Places
Past Behavior
People: unqualified family members with significant roles