This is the first installment in the 9Stucks Boot Camp, a series of five blog posts that illustrate the diagnosis, treatment, and cure of a significantly stuck company.  This series is a stuck story from start to finish.
A consulting  engagement at this "StorageCo" company is where the 'stuck' concept was hatched over 20 years ago.
The five posts in this Series are:
A Fresh Pair of Eyes: How the project started
An Eyeful and an Earful: What I found after digging in
Logjam and the 80/20 Rule: Discussion of StorageCo's business model
Go with the Flow(charting): The major business process issues
Coach or Food Fight Referee: The Fixes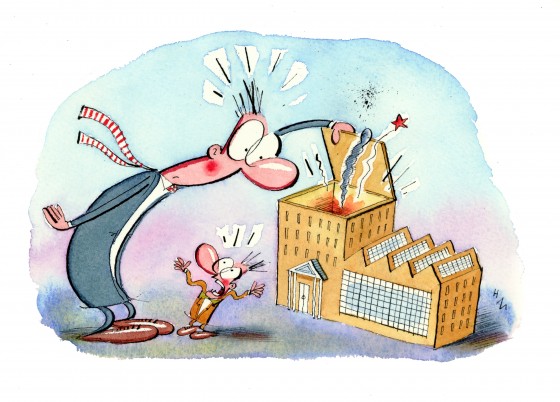 StorageCo wasn't a troubled company, it was a stuck company. The company's management team didn't know they were stuck, and neither did I. When I began this project, the 9Stucks concept was not even a thought.  This project was how I started my own boot camp years ago.
You have used or seen this company's products
StorageCo was a proud, 100-year old, third generation, family-owned business owned by a brother and a sister. They manufactured disposable storage products that are used and consumed by millions of Americans every year.
The siblings had been disappointed with the company's overall performance for some time.  They finally decided it was time to bring in an independent outsider… a 'fresh pair of eyes' to do an objective review of the business and help them craft a performance improvement plan.