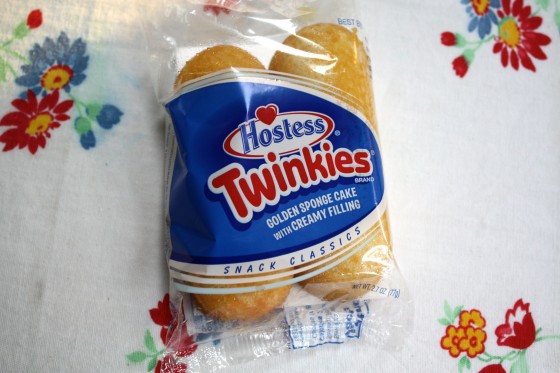 "Serving up family time, one smile at a time."
- Tag line from the home page of the Hostess Brands website
Today I'm announcing that …
Hostess Brands Joins the Top 20 Stuck List
The creator of Twinkies becomes the latest iconic corporate brand to 'get listed'. Here is my Top 20 Stuck List ranking so far:
Hewlett Packard – Call the Handyman: These Garage Doors are Broken
Hostess Brands
TBA (Hint: baseball team from Boston)
Numbers 5-20…More to Come (any suggestions?)
Hostess filed Chapter 11 (again) this year. Do you Wonder (sorry, bad pun) what happened to drive them back into court a second time? How is it possible that a well known, ubiquitous US corporation that sells millions and millions of sweet, spongy, crumbly, powdery, chocolate and squishy things each year can't pay its bills?
Find out why Hostess is Stuck and my Top 10 recommendations to fix the company once and for all.
Hostess is mired in 4 of the 9Stucks: Ditch, Another World, Maze and Rough.
Ditch
Ditch means: "There is a significant, persistent problem within the organization's leadership ranks." Hostess has:
conflict among all key stakeholders: investors, hedge funds, unions, lenders, management
conflict among unions
turnover at the top – 6 CEOs in last decade
Another World
Another World means: "Insufficient reactions to shifting external forces." Hostess has:
union attitudes stuck in the past –

not in reality

consistently declining sales –> End of 2011: $2.5 billion in sales…but drop of 28% from 2004 and 11% from 2008
a need to call home…Hello…!

Earth calling Hostess…consumer tastes have shifted

tired product lines
heavy competition from similar products – snack foods everywhere of every type
Maze
Maze means: "Our financials don't tell a very good story."  Hostess has:
a horrible capital structure
a high fixed cost structure
high labor costs
pricing pressure
increasing commodity costs
burdensome obligations – at End of 2011:

40 pension plans
$2 billion unfunded pension liability
$860 billion of debt

increasing losses – $341 million in 2011
Rough
Rough means: "The organization has high blood pressure." Hostess has:
pervasive unions:

12 unions
372 collective bargaining units
stifling, restrictive work rules

complexity

:

36 bakeries
565 distribution centers
5,500 delivery routes
50,000 customers

aging equipment (e.g. plant, delivery trucks)
My Top 10 (not good at counting) Restructuring Recommendations
New Products: Introduce a bright red dye Twinkie variate (consider other eye catching colors – see #2)
New Products: Flood the distribution channels with special holiday and ethnic packaging promotions
Cut Costs: Re-engineer all the bakery molds to make the individual product sizes 25% smaller
Cut Costs: Reduce reliance on key commodities. Insert more filling and use less cake in each product
Expand Distribution: Open a company retail store in Nantucket Center, preferably next to Ralph Lauren Polo shop
Generate Cash (and even more cash): Implement a 50% across the board suggested retail price increase, effective immediately; increase unit price charged to retailers by 75%
Social Media: Start online campaigns – "Twinkie Tweets"?
Go To Market: Hire Michael Phelps as company spokesperson; introduce special edition RingDings shaped like Olympic medal
Go To Market: Use union connections to have Hostess products become the Official Snack Food of the White House
Go To Market: Capitalize on popularity of Major League Baseball by introducing a new Wonder Bread slogan. Instead of "Wonder Bread helps build strong bodies 12 ways", MLB could adopt: "Wonder Bread, The Clubhouse Replacement to Steriods"
Restructure Debt: Hedge fund managers, senior lenders and union reps go offsite to wilderness teambuilding exercise
One more thing: For #'1-11 above, These are not intended to be serious – some people don't get my sense of humor!
Your recommendations would be…?