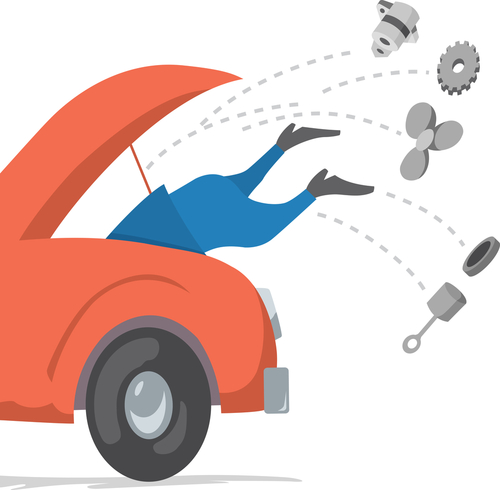 This is the final post in the three-part series:
'Emotional Venting in a Stuck Company'
This final episode explains emotional venting related to internal confusion over the company's OPERATIONS. When I stick my head under the hood of a company and listen, I often hear lots of clanking, banging and rustling from the CEO, Board, and investors about:
the overall business model
cash (or the lack thereof)
the capital structure (translation – too much debt, not enough equity)
pricing
costs: fixed and variable
business processes, weak systems, old equipment
the basic forces of producing and executing
Recap of Episodes 1 &2: Episode 1 pointed out the emotional ebbs and flows associated with LEADERSHIP in a stuck company.  Their voices express what they live everyday.

Episode 2 gazed outward at the emotional toll inflicted on the business by a host of ever changing dynamics broadly called EXTERNAL FORCES. What's happening to us?! Can a company be a victim? Maybe so, but maybe not…
The 9Stucks that relate to business OPERATIONS are Fog, Maze and Rough. The comments I hear from leadership teams about these stucks reveal a lot about the nitty-gritty functioning of the company.
Listen to what people have said when OPERATIONS are contributing to underperformance…here's a peek at my notes from initial client meetings:
Fog
Fog means: "The business model is convoluted and muddled."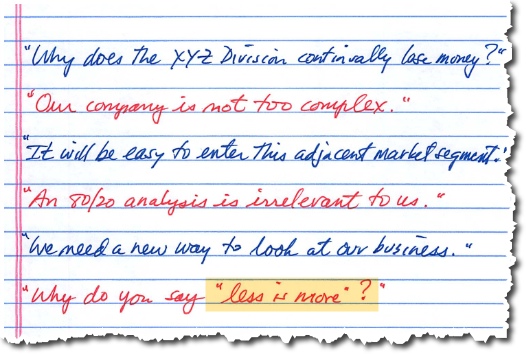 The business model topic is a 'tweener'. I could have included it in Episode 2: External Forces because a comprehensive discussion about a business model is centered on a company's products/services and the overall value proposition to its customers. However, despite the fact that some of the emotional frustration from a muddled business model has external connections, a lot of the angst is internally linked to financial and operational conditions.
For example, this is a typical scenario I have encountered:
An unfocused business model creates unnecessary complexity throughout the company.
The complexity creates a high cost structure that erodes profitability and shareholder value.
When this happens, owners tend to conserve cash and not invest in regular maintenance, needed capital expenditures and better systems.

Innovation? It's not happening.

The vicious cycle of decline has begun.
Moral of the story –> fix your business model.
Maze
Maze means: "Our financials don't tell a very good story."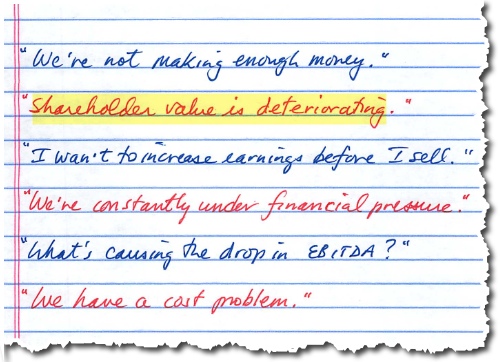 Rough
Rough means: "The organization has high blood pressure."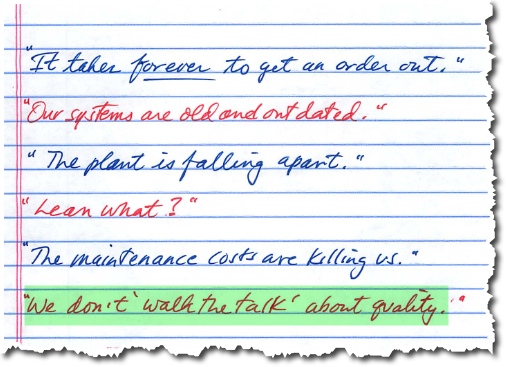 What can companies do when confronted by operational challenges?
If you would like to dive deeper into an analysis of how a stuck company responded to their own set of OPERATIONAL CHALLENGES, read the Boot Camp series on the home page of this blog site.