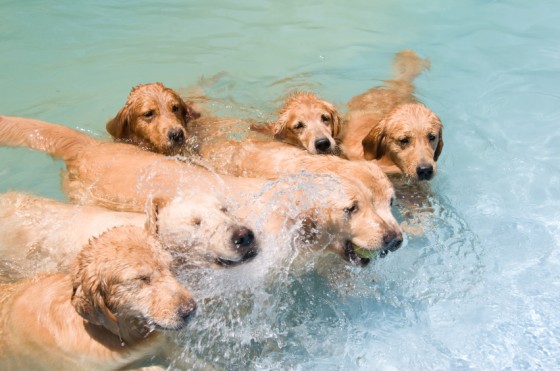 As a co-owner/founder and co-facilitator of a CEO Peer Group**, I've learned a lot about CEOs and how a peer group can be of great help to them.  While individual differences exist as they would in any group, there are some common themes:
CEOs are surrounded, but can be lonely
CEOs whimper, wag and bark
CEOs do a lot of things right – their instincts are good
CEOs can be housebroken – obedience training works
CEOs have courage
CEOs are surrounded but lonely
CEOs are not alone, but at times life can get a bit lonely.
Sometimes CEOs feel they are surrounded by:
Shareholders, Major Investors, Angel Investors
Family
Board of Directors
Senior Team, Employees
Professional Advisors
Creditors
Customers
The Community
Peer Groups are a welcome oasis for CEOs. They speak freely with fellow members and do not feel as encumbered as they might when speaking with their more formal boards. Maybe a CEO is not getting complete candor from his/her senior team of trusted lieutenants, especially during challenging times.  Their CEO peers can be critical and challenging, but they try to provide direct, honest feedback. Trust and confidentiality are paramount.
CEOs whimper, wag and bark
Depending on the day…a CEO's life can be rewarding, difficult, exhilarating, worrisome, you name it. Peer groups allow a CEO to be themself. They can bring their vulnerabilities along with their strengths to each meeting. They have the freedom to let their emotions show, no matter what those emotions might be. The group is equally comfortable in sharing a big laugh, a celebration or commiserating over a troubling topic.  My co-facilitator and I hope they don't bark at us…although that has happened on a few occasions…
CEOs do a lot of things right – their instincts are good
CEOs become CEOs (usually) because they are multi-talented and have a history of doing the right things and providing leadership. For the most part, CEOs are optimistic, but sometimes doubt and indecision creep in and take over their persona. The peer group can be a place to test out ideas, tactics, methods, or anticipated action steps. The members bring a mind set to each meeting that is helpful and constructive. Surprise! Most of the 'strawman' ideas and concepts that get floated are really good; these concepts are reinforced, tweaked and become ready for implementation.
CEOs can be housebroken – obedience training works
I like to tell our members, "You can run but you cannot hide."  Our CEOs have said: 'I always leave the meeting with at least one idea/thing I can implement in my company'. But if they bring the idea home, does it get done?  If there is a homework assignment, we follow up. Did you take care of that issue with your key employee?  Have you worked out an arrangement with that important customer? Did you reorganize the senior team? The CEOs are accountable to each other.
CEOs have courage
CEOs do not back off from what needs to be done. There is never a shortage of weighty topics that require inner strength and fortitude.  This is a sample of some recent topics shared and worked at the meetings:
When should I sell my company, and how should I go about the process?
How can I deal with an absentee owner who takes out lots of $$ and wants more
How can I resolve continuous family conflict in the business?
Should we shut down the XYZ product line?
What are the implications of plant expansion to an owners exit plans
Will a new low price product line cannibalize our premium brand?
How can we let go a key, long time employee who is holding company hostage with unrealistic demands?
He said, "Son, I've made a life out of readin' people's faces,
And knowin' what their cards were by the way they held their eyes.
And if you don't mind my sayin', I can see you're out of aces.
For a taste of your whiskey I'll give you some advice."
– Kenny Rogers, lyrics from "The Gambler"
** The Maine Board Forum CEO Roundtable meets on a regular basis. The CEO members pay an annual fee to meet 10 times a year with other CEOs from non-competing companies. I co-facilitate the group with Jim Buchanan, my long time friend and business associate. We've had our group for nine years; the meetings are always 'never a dull moment'.