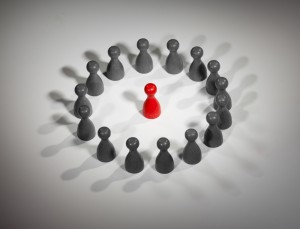 Note: This was originally published in the March 2015 issue of Private Company Director Magazine. Reprinted with permission of the editors.
"You've become one of them." That's what a fellow Director ("MoneyGuy") said to me after one of XYZ Company's regular board meetings. MoneyGuy was from XYZ's lead investor group and the majority shareholder. The 'them' MoneyGuy was speaking about was XYZ's management team. From his tone, I knew MoneyGuy wasn't giving me a compliment; I was being admonished because I 'sided with management' about a particular matter that was pivotal to the future of the company.
What had I done wrong? To find the answer, you'll need to read the following fifteen "rules" on how to work with owners.
These rules apply to different ownership structures of private companies. In general, the shareholders in private companies are either families, private equity/venture capital groups, management/founders, or a combination of these. The rules are indifferent to the stage of the company (early stage, mature, in decline, whatever). Hopefully you will see why these distinctions don't alter how I work with owners.
Here are my fifteen rules:
1. Remember your role as a fiduciary. MoneyGuy knew I had a fiduciary responsibility to the corporation, not just to him and his private equity firm. They put me on the Board to be 'an outside, independent voice.' Somehow that slipped his mind! This brings me to Rule #2…
2. Don't be a rubber stamp. You can get rubber stamps at Staples. MoneyGuy or any other majority shareholder should realize that you are not on the Board just to be another automatic vote for them. Another Director friend told me: "There is a fine line to walk as an independent director when those sitting around the table own the company and you are effectively their invited guest." If management knows you are truly independent and not there to throw them under the bus, this will help build trust with all.