"So, what do you think it is?" 
People ask me this question all the time.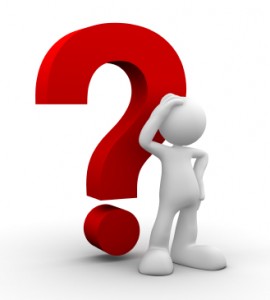 "So, what do you think it is?" 
See, there it is again.
The Fresh Pair of Eyes
In over 20 years with my management consulting business, I've been fortunate to work with many companies, non-profit organizations and courageous leaders in a variety of industries.  I'm the independent outsider, often dubbed the 'fresh pair of eyes'.
As I said on the Are You Stuck page, my clients' performance expectations (rational or irrational ones) often are not being met. The leadership teams can't figure out the reasons for the underperformance or how to make improvements.  They want me to:
Think objectively to accurately diagnose and understand the current situation
Help them establish a clear direction/business model
Craft creative action plans with accountability
Work with the entire management team to bring about lasting, positive change. For example, some of the dramatic changes have included: new specific growth initiatives, sharpened strategic focus, re-aligned management teams, new hires, divesting product lines or business units, family/investor unity, improved cash generation and controls, etc.
People think of me as a senior executive advisor, but my real roles with clients can be quite varied: priest, warden, foreman, COO, referee, systems analyst, marketing maven, as well as trusted advisor.
I Saw Patterns
After years in the trenches, I noticed my clients had many similar, intertwined predicaments…I saw patterns.  These real-life, non-theoretical experiences caused me to believe that similar, recurring issues caused an organization to become (and stay) stuck.  
However, all the common conditions that made companies stuck were locked away in my head; this stuck stuff needed to be pinned down, summarized and see daylight.
Malcolm Gladwell, a popular author of the books Blink and The Tipping Point, said "My books are a way to organize experience."  Like Malcolm, I wanted to organize my experiences and take the mystery about what I think it means to be stuck company.  By doing this, maybe I could create a useable tool to help people see their situations more clearly.
To sort through the patterns, I made a matrix with clients on one side and all the issues across the top.  I sorted and resorted the issues and settled on what I saw as the common patterns.  Once the matrix met my expectations (perfectionist tendencies) I turned those ideas into the engaging and comprehensive business diagnostic tool I called 

Even though I've developed this business diagnostic tool, intuition and gut play a role in the assessment process.  As I describe stuck in general to people, I often get a quick response of 'yeah, we're stuck too' or 'that sounds like us'.
Why 9?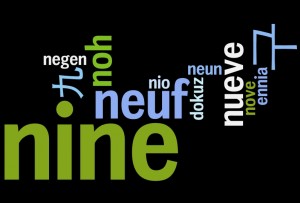 I've been asked "Why 9, why not 15 or 20 stucks?"
Another person said in a rather outspoken way: "Nine…that's too many! People can only remember 3 or 4 key concepts!"
I picked 9 because that's how the patterns kept sorting out from all my projects.  I used the data.
These are the circumstances and quandries I consistently saw and dealt with on a regular basis.
That's why it's 9.  And here they are.