What is this thing called 9Stucks?
9Stucks is a dynamic business diagnostic tool. It identifies nine distinct yet interrelated business challenges that cause a company to underperform.
02/20/2014 By Jim McHugh Leave a Comment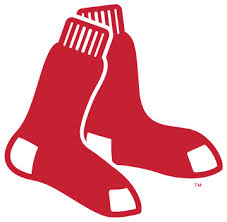 I Don't Know (wait…he's on third). Major League Baseball's Spring Training kicks into high gear this week. Red Sox position players reported on February 18th and today (Feb. 20th) is the team's first full squad workout. The players know their positions. Some players are versatile and can rotate around the lineup; however, once they are all on the field and in position, there is no confusion about their roles and what's expected of them.  That's the way it should be. Clear responsibilities set by management and known by their teammates.
Can you state that your senior team and all your employees are clear about their roles and responsibilities? Abbott and Costello highlighted the frustration and tension when there is a lack of clarity about 'Who's on First'. Here's a contemporary take on the skit:
Role clarity has a distinct impact on your company's overall performance.
If that sounds like Business 101 common sense, then why is it that in many of the Stuck companies where I have worked, there is a great deal of organizational fuzziness and they are Stuck in the Slow Lane?
What causes role ambiguity?
Read More
01/30/2014 By Jim McHugh Leave a Comment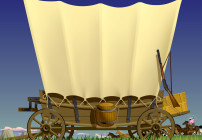 Imagine the scene: the CEO and a collection of company shareholders, directors and senior management team members have piled into their corporate Covered Prairie Wagon. The wagon is lumbering down the winding, bumpy, rutted path called the Shareholder Value Road.
Or…instead of a crowded, hot Prairie Wagon (did the Pioneers hang those 'Little Trees' air fresheners…), maybe it's just you bouncing along in your own personal buckboard.
No matter what you're driving, at some point on the journey all corporate wagons come to a major crossroad – a Strategic Crossroad.  Generally, more than one Strategic Crossroad is encountered on the long Shareholder Value Road. You can hit them:
early in the adventure
at a mature midpoint
unexpectedly
and/or near the end of the trail
Whatever the natural stopping point, critical choices have to be made – you (and your traveling companions) have to pick a direction and move on. Chances are you will have to 'make camp' for a bit while the directional choices are identified, evaluated, debated, argued, rejected and decided. In some extended encampments, the travellers may need a lot of provisions!
There could be many signs in front of you…
Read More
Filed Under: Business Model, Financial Condition, Industry Forces, Trends, Uniqueness, Leadership & Governance, Strategy & Planning